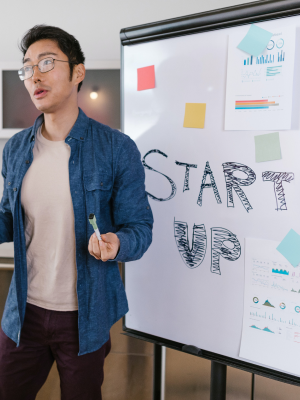 Starting An Internet Business
$ 58.63
SKU
STARTING-AN-INTERNET-BUSINESS
How To Get Your First Internet Business Up And Running So You Can Work From The Comfort of Your Home! This Guide Will Take You Through Steps On How To Start An Internet Business… Especially If You're New To All This!

With the need to come up with a steady yet sufficient source of income, a lot of people have resorted to starting their own businesses.

Some prefer to find a place to rent out and put up a store, where they can sell their hand-made products; while some opt to stay at home and come up with a home based business.

When it comes to finding the most convenient means to become an entrepreneur, home based businesses or even better an Internet based business are viewed to be the best kind to work with.

What Are The Benefits of an Internet Based Business?

You'll have more time with the family or more time to do what you love doing like playing golf, go fishing or sit on the beach.
Your working hours are extremely flexible. With your very own internet business, you will no longer worry about waking up really in the morning just to cook breakfast, drive your kids to school and meet your office deadlines. Choose the most convenient productive time for you and you are all set!
The possibility of earning a lot is not far from grasp. This means that you can choose to work and handle several clients in one go and earn big money; or you can be picky when it comes to working with clients. In fact, compared to working from 9am to 5pm, where you earn a fixed amount, an internet business gives you an opportunity to earn a lot without slaving countless of hours in front of your desk.
Start Up Cost is minimal. If you will compare the costs of starting your own business in the city, putting up an internet based business is amazingly easier and more affordable.
Your business doesn't need a 24 hour go to guy to operate. This means that you do not need to stay up late and watch over your website.
You do not need to leave home to work. Online or internet businesses doesn't require you to commute or drive to and from the office just to get some work done.
You can easily gauge or measure your personal growth, as well as that of your virtual company. Since you can personally monitor every deal that you close or every client that you lose, you will pretty much have an idea on how well your internet business is doing.